Maximize your Space with Top Floor Plans Under 2,000 Square Feet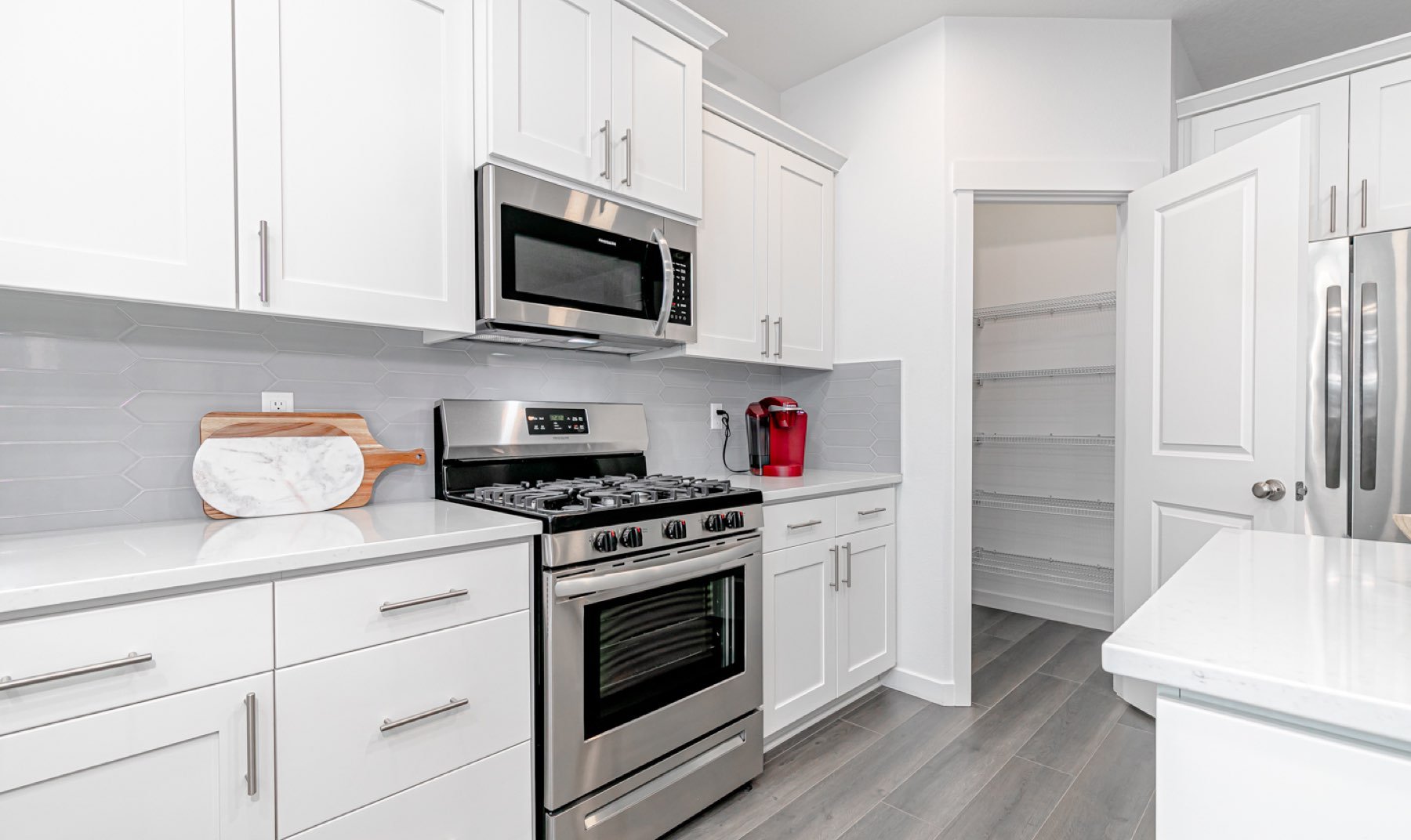 Homes with a smaller footprint aren't just a wise choice for your budget, but they are also good for a lot of things: less cleaning, being more energy efficient, feeling more connected, and it encourages you to have a home that is full of what you want, and none of what you don't. The versatility of smaller homes is truly invaluable!
Another great reason to have a home under 2,000 square feet is to ensure that you won't have to "downsize" later. Many families are choosing smaller homes from the get-go, knowing it can be their forever home once their children have left the nest.
So, no matter which stage of life you're in, a smaller home makes a lot of sense.
At Holt Homes, our home features and optionality help to create a more comfortable and elevated environment, even in smaller spaces. Here are three of our favorite home plans under 2,000 square feet and what we love about them:
The 1833: storage for the social butterfly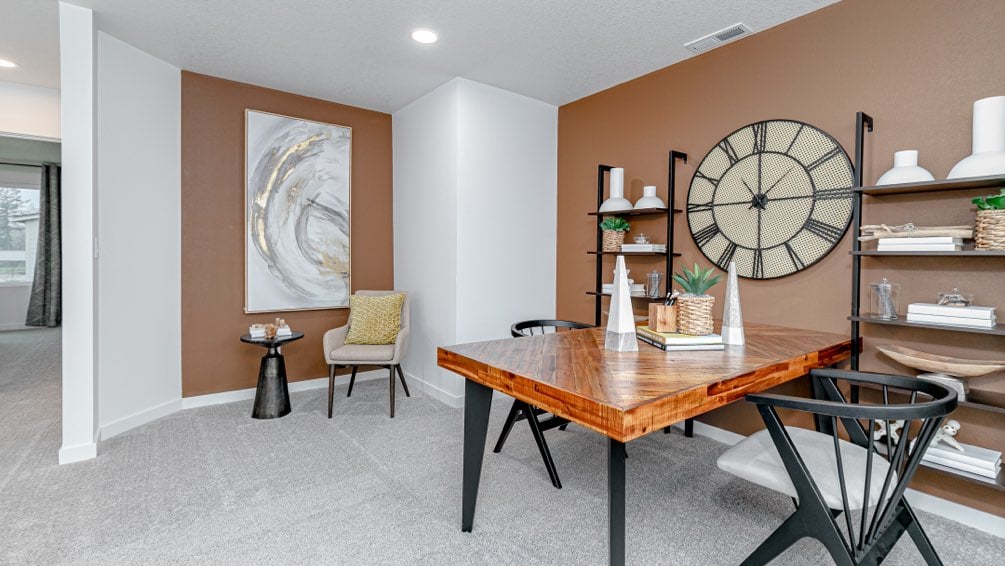 Square Feet: 1,833
Bedrooms: 3-4
Bathrooms: 2.5
Garages: 2
Stories: 2
The 1833 keeps everyone connected with its eat-in dining area, handy kitchen island, and great room which all flows together seamlessly. You'll find plenty of storage solutions in downstairs starting with the walk-in corner pantry. An extra closet near the power room is the ideal place for blankets, supplies, and your favorite family board games. Meanwhile, the roomy closet under the stairs is a great option for hiding away outdoor recreation gear.
The convenient upstairs loft provides extra room for a home gym, home office, or a kids' play area. This space can also be converted into an additional bedroom. Closet space is abundant on the second level with the star walk-in closet in the primary bedroom. A linen closet next to the laundry room is the finishing touch. Plentiful storage makes the 1833 simply wonderful.
The 1842: designed for the daily
Square Feet: 1,842
Bedrooms: 3
Bathrooms: 2.5
Garages: 2
Stories: 2
Light, airy, fresh, and well-designed, the 1842 home plan has everything you need...and then some. The large kitchen island is a hub of the home, while a separate dining room has tons of extra wall space for a beautiful sideboard or breakfront cabinet to hold all your supplies for family gatherings. There's also an additional closet near the garage entry point perfect for storing shoes or seasonal decorations. A space-saving corner gas fireplace keeps the great room open, yet cozy.
Upstairs, the bedrooms and bathrooms are conveniently located on the same floor as the spacious laundry room, making your weekend chores a bit more enjoyable. At your design center appointment, you'll even have the option to add built-in cabinetry to tuck away extra laundry supplies. Wrapping up the second level, the large walk-in closet is the jewel of the primary bedroom making it so easy to ramp up and wind down for the week. The 1842 is a neat plan (pun intended) for lovers of organization.
The 1912: the luxury space solution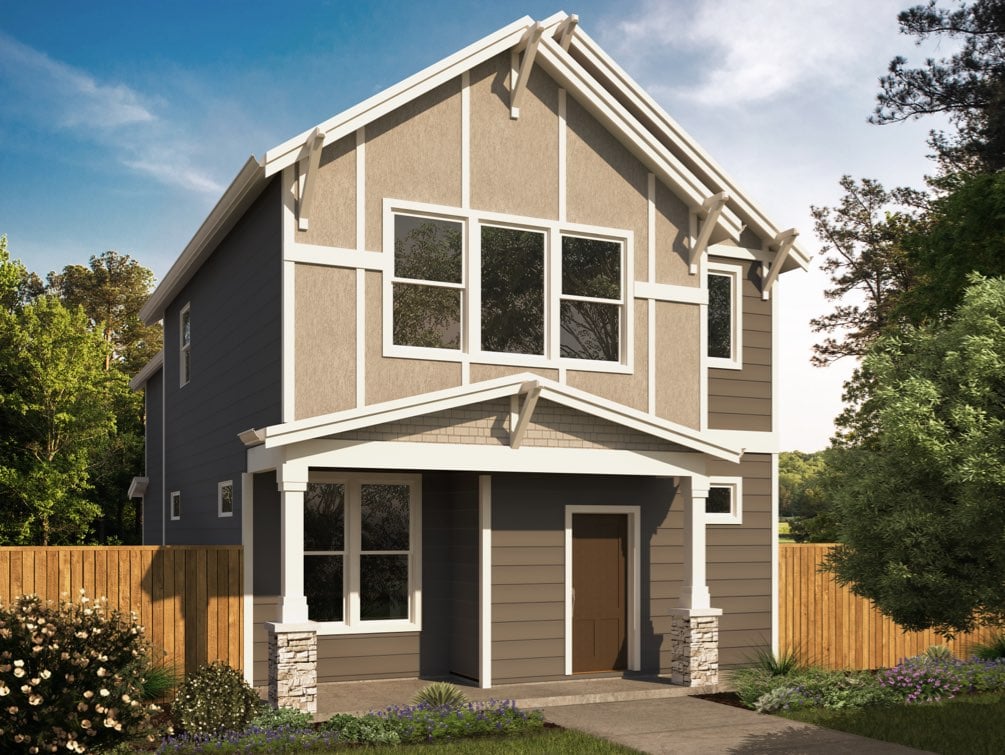 Square Feet: 1,912
Bedrooms: 3
Bathrooms: 2.5
Garages: 2
Stories: 2
If you live for closet space, the 1912 is for you. There is a walk-in closet in every bedroom of this home! Clothes, shoes, snowboarding or skiing attire, toys, memory boxes, and scrapbooks - everything has its place in this amazing layout. Also upstairs, the vaulted primary suite* leads to a soaking tub, creating a soothing retreat. A linen closet and optional laundry room cabinetry seal the deal.
Downstairs, this carefully designed alley garage plan features a large great room with the option to add a gas fireplace and adjacent built-in cabinet for extra architectural appeal. Under-stairs storage and an entry closet add to its offering. Finally, the kitchen is equipped with a sizable pantry and classic shaker-style cabinetry to keep you organized. Take your life up a notch with this dreamy approach to staying tidy in the 1912.
This is just a sampling of the range of homes we offer in our Washington communities and Oregon communities. We are confident we have the smaller home you've been looking for.
We're here to help when you're ready to take the next step.
---
For more than three decades, Holt Homes has built new construction homes for families in Oregon and Southwest Washington. The quality and experience of our people, the ease and efficiency of our approach, and the livability of our communities work hand-in-hand to make Holt Homes the largest locally-grown home builder in the region. For more information, live chat or call us at (971)-231-5560.
*Not offered with exterior elevation C.