At Holt Homes, we know that many home shoppers start their search online, that's why we have a dedicated member on our team that's here for you. Whether you're browsing our website and already have a question in mind, or need some more guidance to arrive at the right destination, our Online Sales Consultant (OSC) is here to be your first point of contact.
What is an OSC?
An online sales consultant (OSC) bridges the gap between website visitors and our on-location sales agents. Working closely with both the sales team and the marketing team they are the ultimate connection point. You might even call them a keeper of knowledge! They are well-versed in each community's available floor plans, features, the timing of new homes, and community amenities.
Our OSCs are here to be trusted partners, providing confidence and empathy throughout the initial steps of your home buying journey. They can help you schedule an appointment with ease and set you on your way toward the next steps of finding a beautiful new home.
How can an osc help in the home buying process?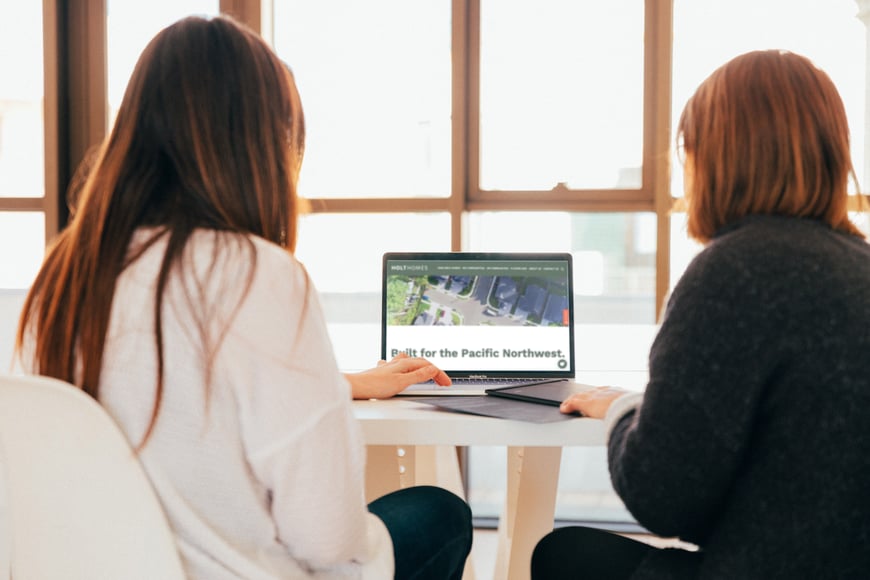 So many options, locations, styles, and information...navigating the world of buying a home in the digital age can be overwhelming! Our OSCs will know exactly what questions to ask you to drive clarity in your search. They will listen to your needs and be able to make the right suggestions specifically tailored to you and where you're at in your journey.
Their excellent listening skills go a long way, but even more than that, they are able to translate what they hear into valuable insights to help you. Just from a short chat they can book you for a tour, put you in touch with an agent at your community of interest, point you to available resources, and more. We want to make sure that your path to becoming a homeowner is smooth and the process is seamless.
ways to connect with our osc's
It's easy to get in touch! We offer several ways to connect with our OSC's.
Fill out a contact form on the Holt Homes website.
Use the chat function and speak with our OSC in real time, 7 days a week 9AM-5PM.
Call our online sales office at (971) 299-2799.
Request an appointment through the online form.
When you're ready, reach out and let us guide you in your new home search.

Meet Our OSC, Candice
Candice is one of our OSCs, and you will recognize her from her picture on the chat function. Yes, that's really her! Candice is a highly valued member of the Holt team and no introduction to the world of OSCs would be complete without sharing her amazing personality.
We sat down with Candice to ask her about her job, her favorite places in the Pacific Northwest, and all things Holt. Here's what she had to say:
What do you love most about your job and about this company?
What I personally love about my job as an OSC is the opportunity to be one of the first points of contact for our buyers and hearing the variety of stories they share from being a first-time homebuyer to the buyer who is purchasing their forever home. I also really enjoy the team that I work with!
How has Holt helped you in your career development?
I have worked in customer service for many years, but this job continues to help me develop and hone my communications skills which I then carry into other aspects of my life.
How do you balance your career at Holt with family/life outside of work?
I am a strong advocate for keeping the balance in life. I think it is so important to find what recharges you and lean into that on a continual basis. My family is very important to me and when I am with them – I am present with them!
What's one of your favorite places in the Pacific Northwest?
One of my favorite places to spend time is in Hood River, Oregon. It offers a different beauty during every season! It brings together many of the things I enjoy – hiking, great food, wine tasting, and the beautiful Columbia River!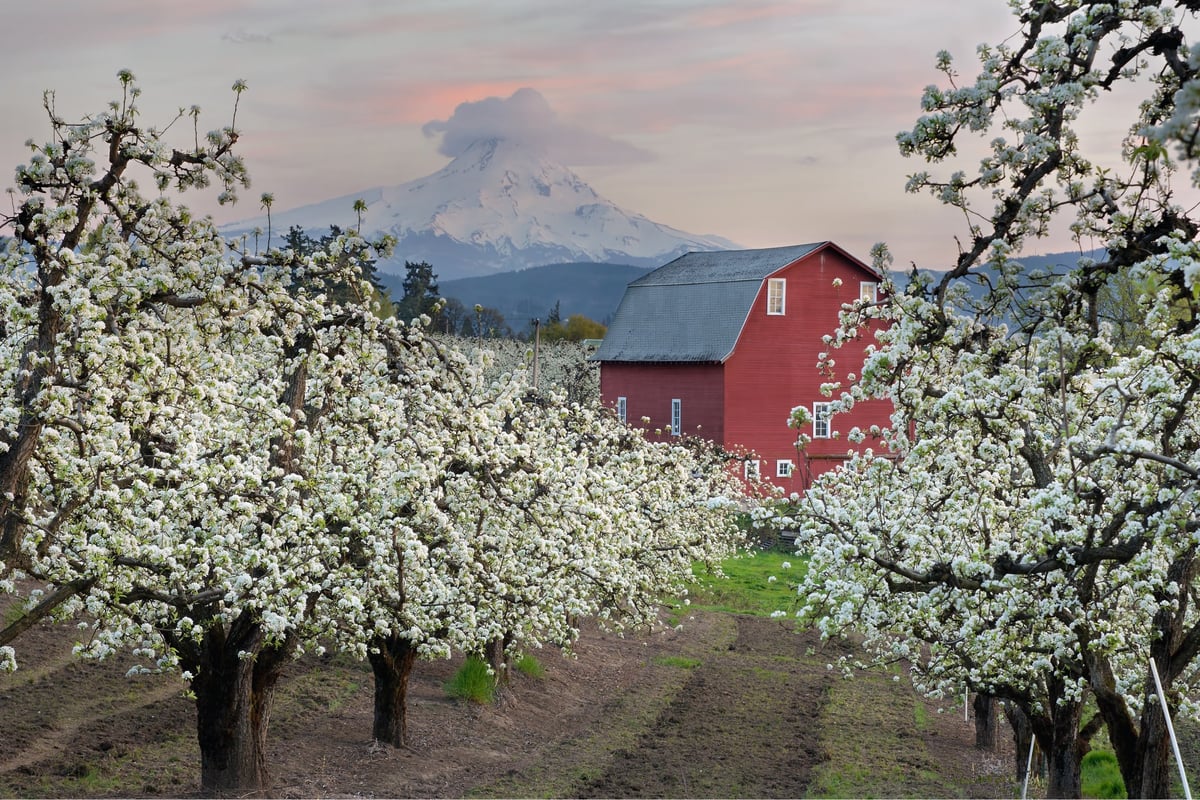 What's one of your favorite features of our homes and why?
I love the quality workmanship and that Holt Homes stays on-trend with updating their features and finishes offered.
Another fun fact about Candice: She loves rodeos! "I enjoy at least one rodeo every year," she shared. Thank you to Candice for letting us interview you! We are proud to have such a great team member as the first touchpoint for so many of our valued customers.
Don't hesitate to reach out to Candice with all your questions about Holt communities any day of the week. If there is any delay in the response time, know that your question will be answered at the soonest availability. We can't wait to hear from you!
Have a question about Holt Homes? Contact us.
Candice is standing by, ready to help.
---
For more than three decades, Holt Homes has built new construction homes for families in Oregon and Southwest Washington. The quality and experience of our people, the ease and efficiency of our approach, and the livability of our communities work hand-in-hand to make Holt Homes the largest locally-grown home builder in the region. For more information, live chat or call us at (971)-231-5560.