Our newest community,
Faraday Hills
, in Estacada, Oregon, gives you the best of both worlds: a charming small-town feel with the benefits of the big city close by.
Known as the "gateway to the Clackamas River," Estacada delivers wilderness, culture, and community in one amazing town. It's a great place to call home, and Faraday Hills is the community where you want to hang your hat. Life in Faraday Hills has a great flow to it...and not just because it's located by the river. Family, outdoor adventures, and a strong sense of community all converge into one seamless experience.
If you're looking to buy your first home or just love the idea of buying an affordable, new home in a great location, we'd like to be the first to welcome you home to Faraday Hills.
Location
Surrounded by green space and a neighborhood hiking trail to be completed in later phases, Faraday Hills puts nature at your doorstep. The charming city of Estacada is what small-town Oregon is all about. It's a place where people like to support their local community. Where you can ride your bike to grab a few locally sourced groceries and meet your neighbors. And, it's where outdoor adventures begin. Biking, camping, horseback riding, kayaking, and more are all close by.
People
The good vibes just keep coming. The residents of Estacada and the surrounding areas are all about the local culture and gathering to enjoy various events. From farmer's markets to regular festivals like the annual Estacada Summer Celebration, there's a lot of love for the community here.
At Faraday Hills, you get to have a low-key lifestyle without sacrificing big-city amenities, because they're just a drive away. Small-town life is easygoing, and it's even better when you know Portland and all of its conveniences are just 45 minutes away if you need it. That breeds a certain kind of contentment that everyone feels.


---

New homes in Faraday Hills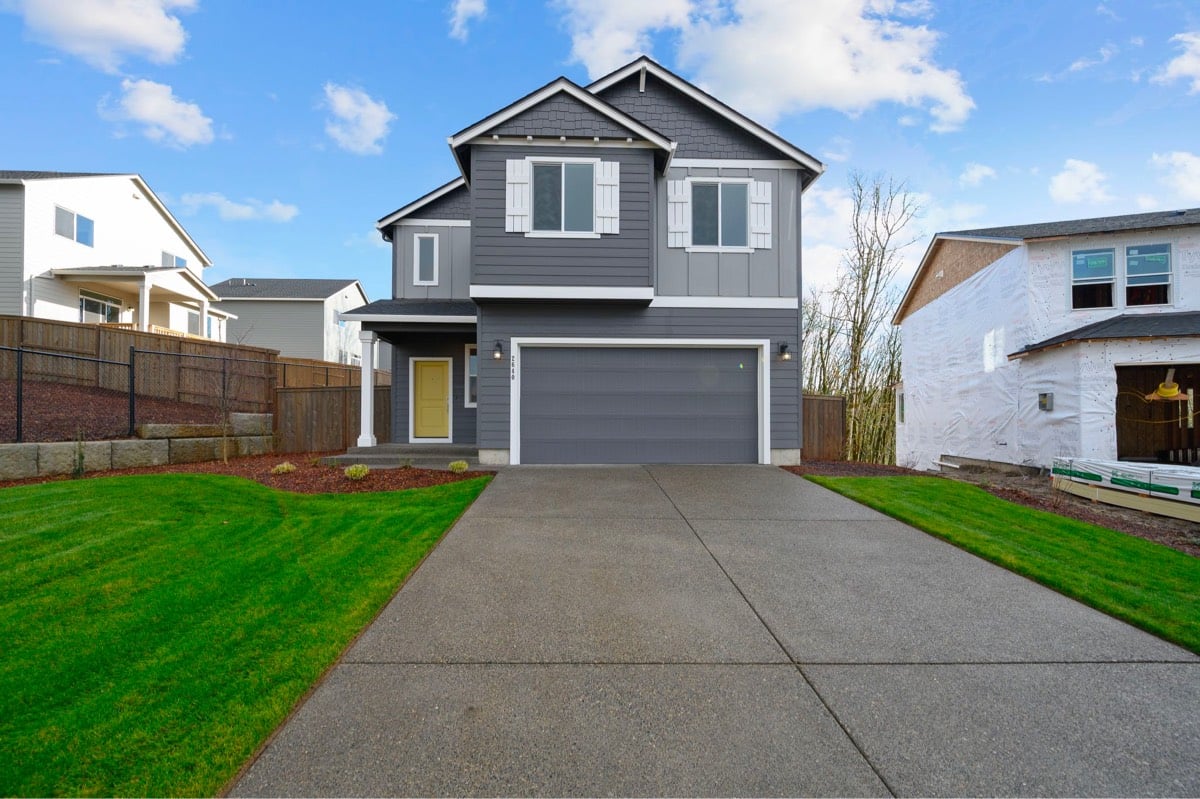 Faraday Hills will feature a variety of lot sizes and will offer one- and two-story floor plans in a range of square footage. These right-sized homes are located just a short 6-minute drive to quaint downtown Estacada.
Holt Homes offers plenty of included features, so you can get a lot of what you want at a price that's within your budget.


---


Available floor plans include:
Explore the available lots with our new Interactive Plat Map tool.
We have a selection of lots still available. Contact us today to secure an appointment at Faraday Hills today.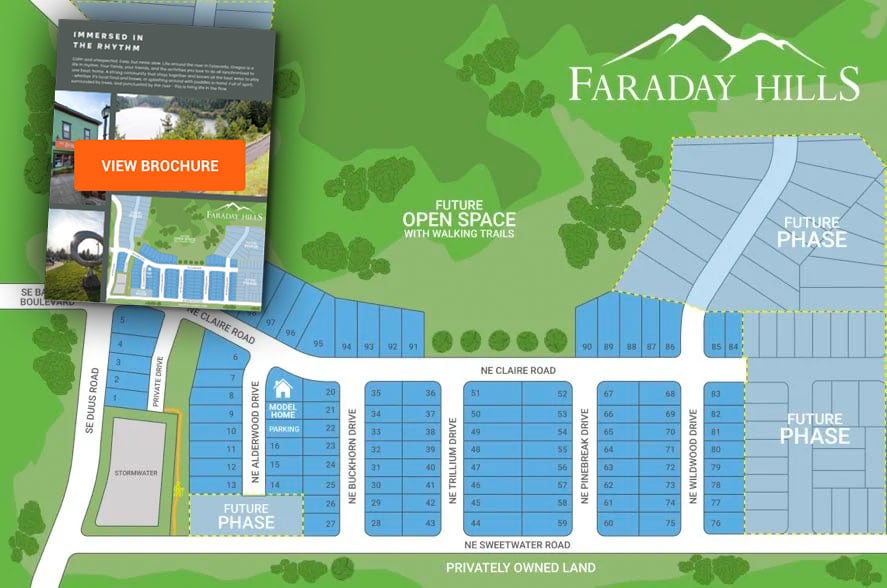 ---
About Holt Homes
For more than three decades, Holt Homes has built new construction homes for families in Oregon and Southwest Washington. The quality and experience of our people, the ease and efficiency of our approach, and the livability of our communities work hand-in-hand to make Holt Homes the largest locally-grown home builder in the region. For more information, live chat or call us at (971)-231-5560.