Greely Farms Grand Opening of Newest Phase
Our grand opening event celebrating the kickoff of Greely Farms phase 2 and completion of the new community park was a fantastic success!
Our Holt team had a wonderful afternoon in Ridgefield hanging out on the green space with our current Greely Farms residents and interested home shoppers while bonding over friendly games of Jenga and Cornhole. A delicious pizza lunch with shaved ice treats for dessert topped off a great day of community pride and new beginnings under the beautifully rustic canopy of the reconstructed barn-turned-picnic shelter.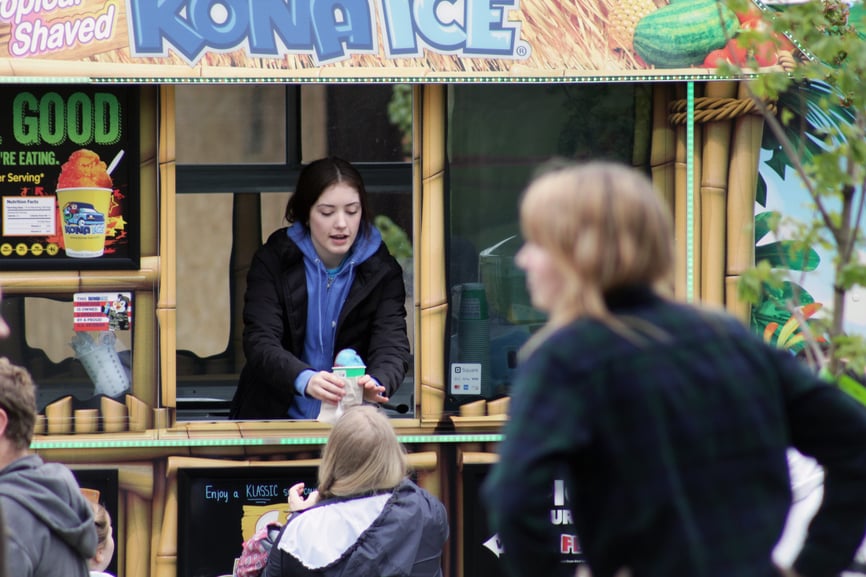 We love seeing both new and familiar faces at our Holt events, which is why all are welcome to join us whether you're a resident at the host community, a different Holt community, or you're simply interested in learning more about us as a builder. Bring neighbors, friends, family, -the more, the merrier!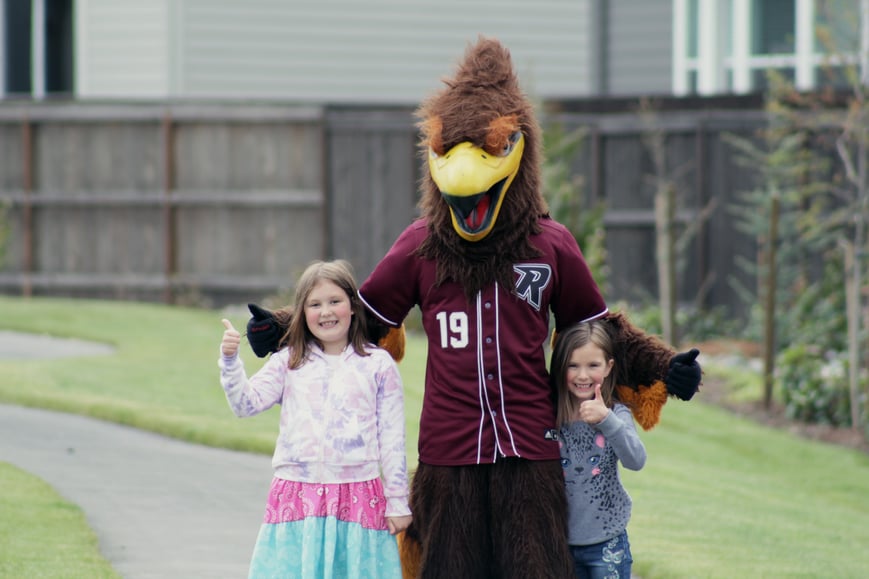 Speaking of attendees, our friends , the Ridgefield Raptors, came out to the grand opening to hand out game tickets and take photos with our guests! The Ridgefield Raptors are a West Coast league baseball team and we're proud to be one of their newest sponsors. Throughout the summer baseball season, we will be giving away tickets, good to use at any home game between now and August 7th, so be sure to follow us on social media for updates. Supporting our local teams is a great way to celebrate community and team spirit!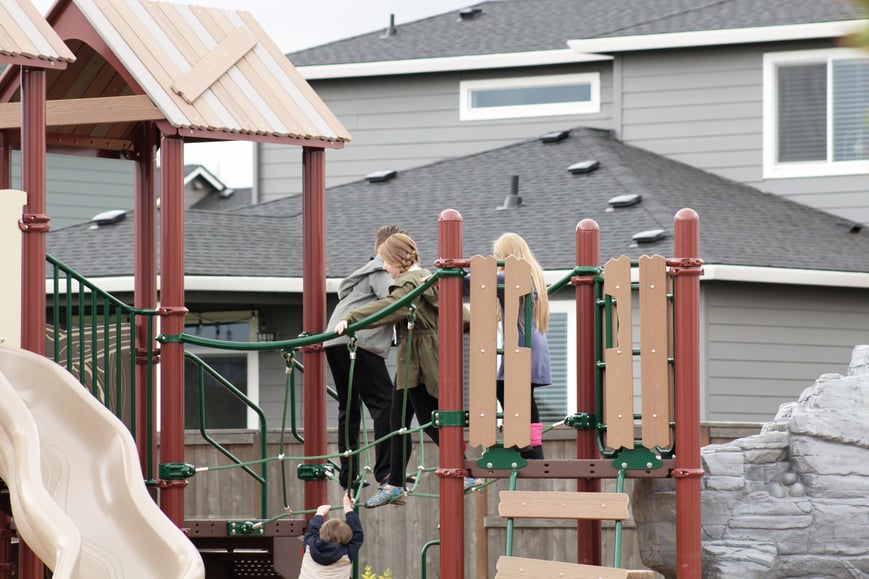 The completion of the community park in GreelyFarms is such a great milestone for us to celebrate as we love the value that amenities bring to our communities. As part of our mision to create better places to live in the Pacific Northwest, we want our homeowners to have access to everything they need in order to love where they live. Perks like a community park provide the beautiful green space needed to run around on with kids and pets, along with playgrounds and sheltered picnic areas.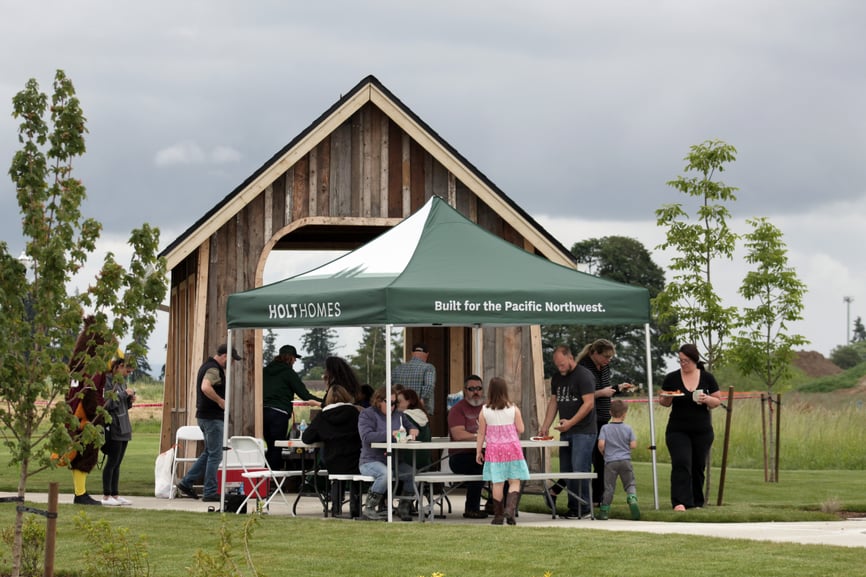 Community is at the heart of everything we do, even down to the bones of a new build. The Greely Farms picnic shelter made from old, reclaimed wood that our team salvaged from a barn on the original site that was deemed too unsafe to keep. Just like downtown Ridgefield maintains its historic charm, our team used a clear stain on the barn wood to preserve its character and story. We consider this shelter the crowning jewel of Greely Farms, representing both the roots and rebirth of this fast-growing community.
Are you considering building a new home at Greely Farms Community with Holt Homes? Contact our sales center for more details and help on getting started on your dream home journey!
---
For more than three decades, Holt Homes has built new construction homes for families in Oregon and Southwest Washington. The quality and experience of our people, the ease and efficiency of our approach, and the livability of our communities work hand-in-hand to make Holt Homes the largest locally-grown home builder in the region. For more information, live chat or call us at (971)-231-5560.