Preparing Your Home for Fall and Winter
Fall and winter in the Pacific Northwest are truly delightful. That clean, crisp air, the foliage slowly changing color, the first snow...but before you get too cozy, it's time to take the right homeowner maintenance steps to weatherize your home. From gutter cleaning to weatherstripping, to thermostat adjustments and more, here are the basics on how to prepare your Holt home for the fall and winter seasons.
Emergency Kit
Preparing extra supplies is one of the most frequently forgotten steps you can take in being a responsible homeowner. You never know when the next big ice storm or power outage will come. That's why it's crucial to have an emergency kit well-stocked and on-hand. Emergency kits can include all sorts of things, but some must-haves to consider are:
Snow shovel
Ice scraper
Concrete-safe ice melt
Flashlights and extra batteries
First aid kit and extra sanitary supplies like toilet paper
3-day supply of medicines, water, and non-perishable foods (including for your pets!)
You'll thank yourself later for keeping these supplies ready in case you may be stuck inside your home for a few days during a storm.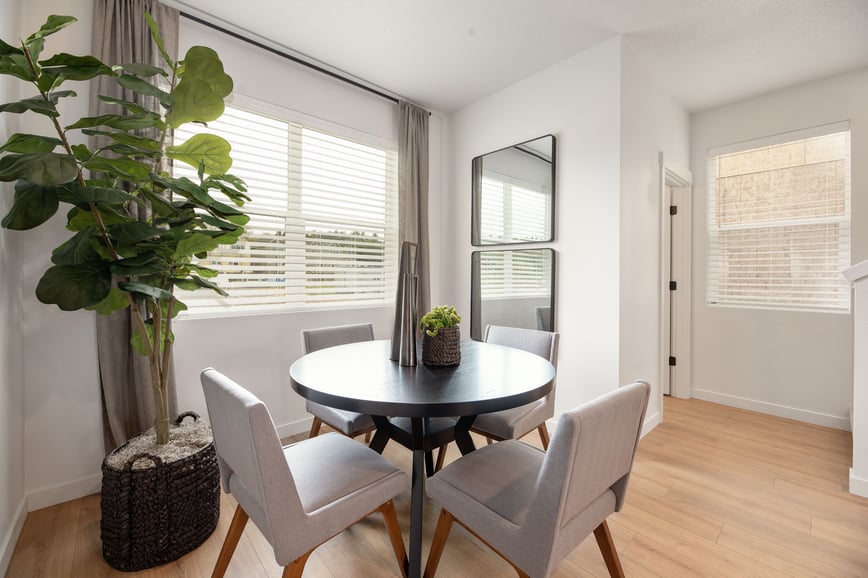 Doors and Windows
Cold air can become very intrusive during the fall and winter seasons. And while your Holt home is very well insulated, it's best to make sure your windows and exterior-facing doors are weatherized to maximize energy efficiency. Right before the fall season, inspect the weather stripping around your windows and front and back doors. Reapply as needed and immediately upon discovering any cold air seeping in.
To keep your home free of excess water, place door mats at your entryways and remember to wipe your pets' paws. We also recommend having a place, such as a boot tray, to store wet shoes to dry (away from your floor). Even though some of the amazing flooring materials available today might be less susceptible to water, it's still imperative keep them dry to preserve long-term quality and avoid any unwanted issues.
Furnace Filters
Before you crank up that thermostat this winter, make sure your air and furnace filters are clean. Throughout the year, your filters can start to build up on dust, pollen, or other debris, causing stress on your heating system. To prevent this, make sure to replace your furnace and air filters at least once every three months. It's also wise to arrange for an HVAC contractor to come out and inspect your systems seasonally to confirm they're running properly.
Adjusting Your Thermostat
Speaking of your thermostat, a great way to save on energy costs during the winter season is to lower your temperature while you are away from your home or right before bedtime. Ideally, you should try to leave your thermostat at a low and consistent temperature to help keep your costs down and your system running efficiently.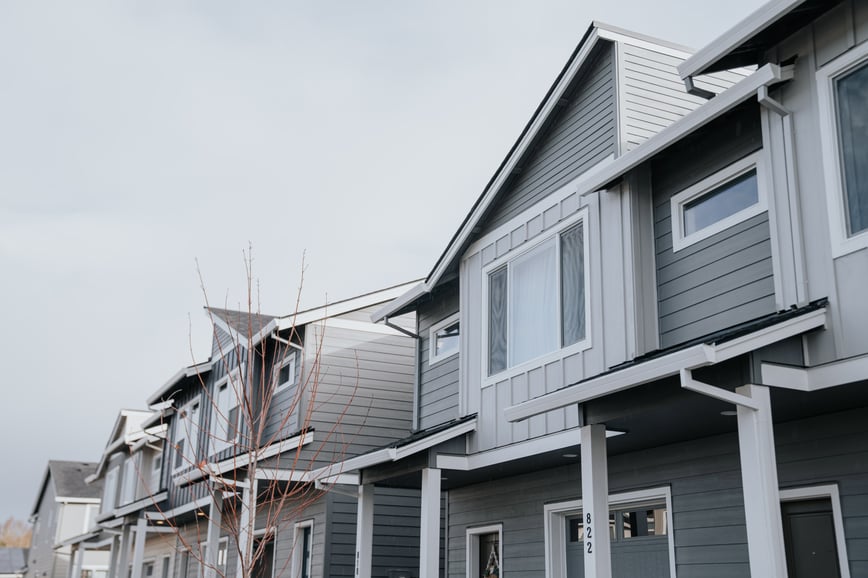 Exterior WINterization
Gutters and Downspouts
Right after the leaves have fallen for the season, it's important to clean out your gutters and downspouts before winter begins. If too much debris accumulates, ice can start to build up and potentially cause damage. Ideally, you should have your gutters cleaned twice a year - in the early spring and near the end of fall.
Pro Tip: Have a professional install a gutter guard to make gutter cleaning far more efficient!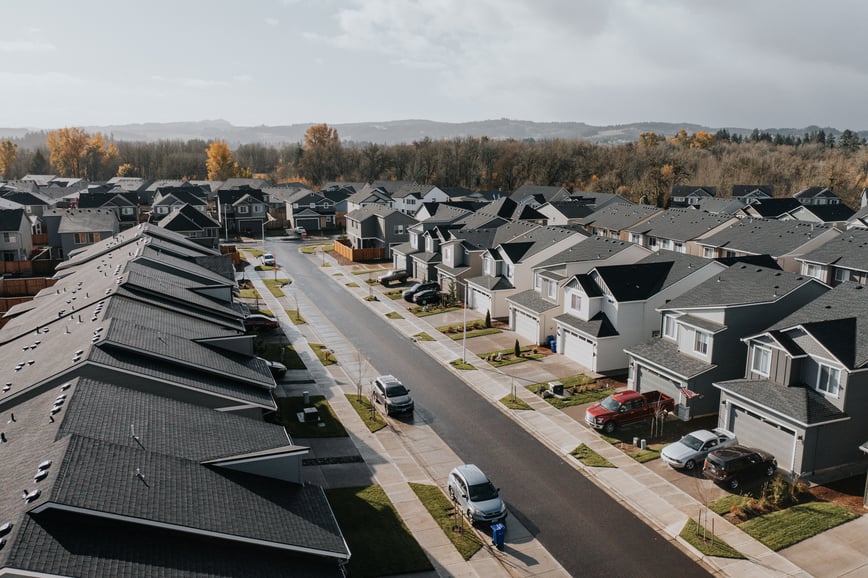 Roofs
Throughout the year, moss and debris can build up on your roof, often making professional cleaning necessary. Newer roofs should be cleaned at least once every two years. But if your roof is more than ten years old, it's best to have it done once a year to get out in front of any developing issues.
Pro Tip: Most professionals offer both roof and gutter cleaning at the same time. But their fall schedules tend to fill up, so be sure to call and schedule your appointment a month or two in advance
Irrigation System
Right before that first rainstorm kicks in, be sure to shut off your irrigation systems—no sense in watering your lawn if mother nature already does it for you! You'll also want to make sure you drain your outdoor faucets and irrigation system, as well as add covers to your spigots to prevent your pipes from freezing/bursting during the colder months.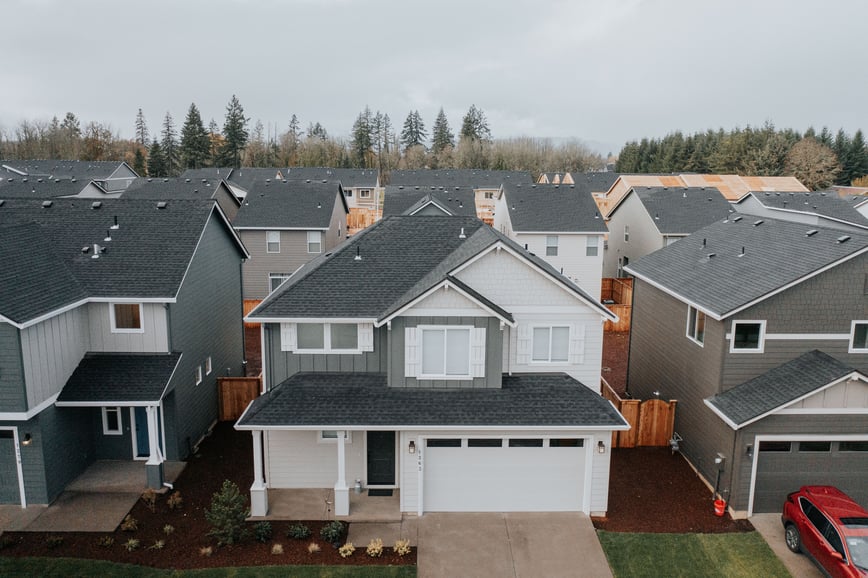 Home Insurance
The last—but certainly not least important—item is to review your home insurance policy to make sure you're aware of what's covered should any weather-related damage occur throughout the winter. Extreme weather events are not covered by Holt or your 2-10 homeowner warranty, so make sure you get in contact with your home insurance company to file any relevant claims.
Weatherizing your home is an important part of your duties as a new homeowner and results in a much more comfortable and cost-efficient fall and winter season.
If you ever have questions about your Holt home, be sure to consult your homeowner warranty manual and materials or contact our customer care team at (360) 787-7394.
---
For more than three decades, Holt Homes has built new construction homes for families in Oregon and Southwest Washington. The quality and experience of our people, the ease and efficiency of our approach, and the livability of our communities works hand-in-hand to make Holt Homes the largest locally-grown home builder in the region. For more information, live chat or call us at (971)-231-5560.