Heating, Ventilation, and Air Conditioning in your Holt Home
Though often taken for granted, centralized heating, ventilation, and air conditioning (HVAC) is one of the most convenient (and cozy!) modern home amenities. And while it might be tempting to crank your thermostat to the max on a 30-degree day, it's important to make sure you're practicing healthy HVAC habits and properly maintaining your system to maximize its longevity.
Overview
Not every Holt home comes equipped with air conditioning, although it varies by community. For those that don't – A/C is a commonly selected option at the design center. Alternatively, some Holt homes might come with mini-split units versus a centralized system. These allow for both heating and cooling in certain rooms.

One handy thing many homeowners tend to forget is that manufacturers of your HVAC system (like your A/C and furnace) typically have their own separate warranties. Learn more about this coverage by inspecting the manuals that accompany your units and by visiting each manufacturer's website. Also, you'll want to have their phone numbers ready in case you have any issues down the road.

Lastly, 2-10 HWB also offers additional HVAC coverage that you may purchase for an extra cost. As you may have guessed, this added insurance won't be serviced by the team Holt, but rather directly by the provider.

It's very important to learn about your HVAC system for several reasons. One of the main benefits is that it'll help you stay confident and in control if you experience an issue. Another reason is that it's possible not every HVAC issue is going to be covered under your 1-year home warranty. Lastly, it's extra important to learn about this system so you can keep it working smoothly for years to come.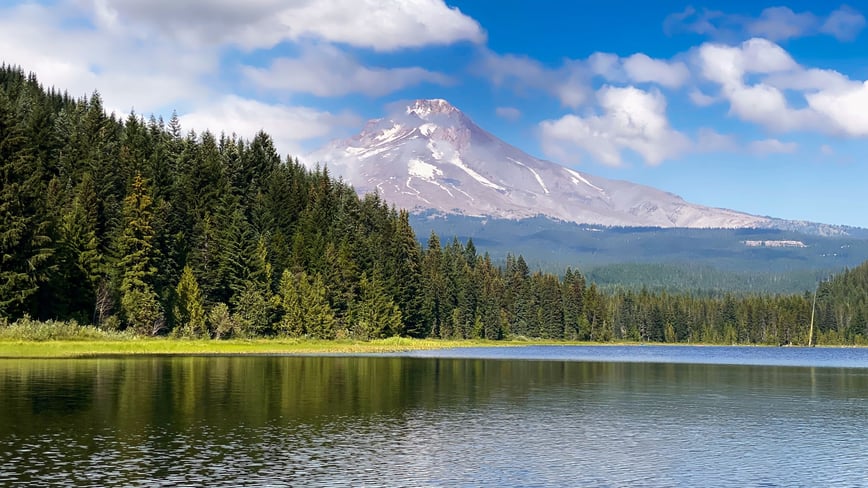 Washington vs Oregon
If your Holt home is in Washington, you may already be aware of the carbon reduction law that requires all homes, 2023 and newer, to only use electric heat pumps. This means that instead of gas, you'll have a furnace or heat pump that uses electric coils to generate heat.

Oregon allows both gas and electric heating options, and overall, both systems perform very well with straightforward maintenance. However, it's always wise to check with your manufacturer or Holt representative to ensure you know which type of system you have, especially in the event you have to shut off your gas or electricity.

You can use our downloadable emergency numbers worksheet to keep track of the key info for each manufacturer.
Furnace
If your home has centralized heating, your furnace will be located inside a well-ventilated space (often in the upstairs closet) where the warm/cool air can effectively distribute throughout the vents in your home. Now, while this room may seem a tempting space for storing extra odds and ends such as your vacuum or other household supplies, it's important to keep this area clear to ensure your furnace has the proper amount of ventilation.

Overall, your furnace requires only minimal maintenance throughout the year. If your furnace comes with an air filter, you'll want to change this every three months at a minimum, along with any other air filters in your home. More on that later.

You'll also want to locate each of your furnace's gas or electrical shut-offs, which should be located in the same room.

All furnaces come with a condensation pan that collects any moisture that comes from the unit. If this pan becomes too full, the float will cause the unit to automatically shut off. You will need to soak up any water in the pan with a towel or sponge. Ideally, you don't want to be seeing any liquid in the pan, so make sure to give Holt a call, or have your unit checked out by a licensed HVAC professional as soon as possible.

Lastly, we recommend checking with each device's manufacturer regarding any additional care techniques, as specifics can vary.
How to Change Your Air Filters
Throughout the year, dust, pet hair, or other debris can start to build up on your air filters, causing your HVAC system to work much harder to achieve a comfortable temperature in your home. So, making sure your air is being properly filtered is a crucial homeowner responsibility, especially during wildfire season, or if you have allergies to pollen or pet hair.

Here are the steps for swapping out your system's return air filter:

1. Open the exterior panel, likely located on the ceiling of the hallway just outside of your furnace room.
2. Remove your old filter. The size of the air filter should be written somewhere along the edge.
3. Install your new air filter by sliding it into place. New filters are ubiquitous at hardware stores and many online outlets. Make sure you have the arrows pointing the right direction.
4. Close your exterior panel, and you're done. Easy peasy!

Pro-Tip: Set a quarterly reminder on your phone or install Smart Air Filters to remind you when it's time to change your air filters after 3 months of use.

In addition to your home's return air filter, if you have a mini split unit, it will have a filter that needs regular cleaning too. You should check with your unit's manufacturer for the best directions on how to wash and dry it.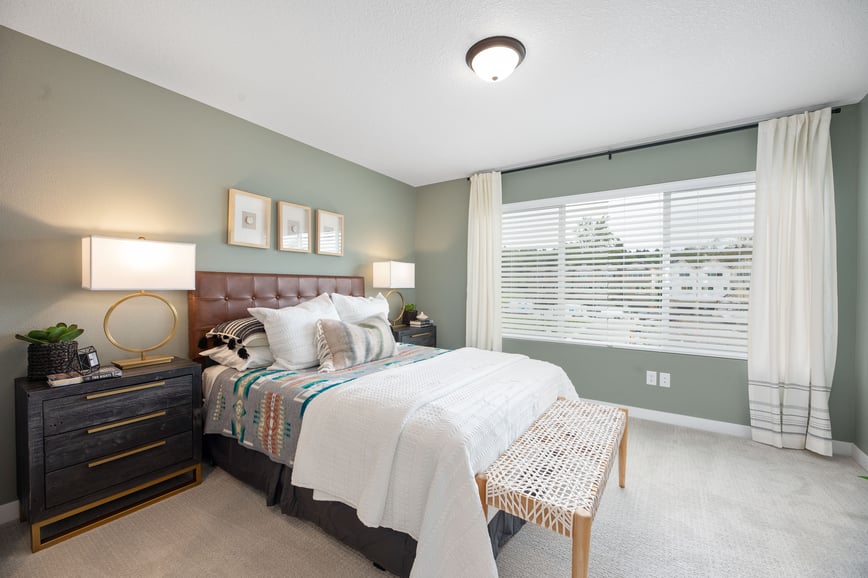 Healthy HVAC Habits
Adopting healthy HVAC habits will do wonders for your system (and wallet!). Here are some best practices we advise:
Keep it Consistent–Cranking is Not Your Friend.
A great place to start is keeping your thermostat at a relatively consistent temperature throughout each season. For example, if it's 100 plus degrees outside, resist the urge to turn your thermostat down to 50. This can actually break your system and it will not be able to pump out cold air at such a contrasting temperature to the all-powerful sun. Instead, try maintaining a temperature of around 65-70 degrees. The same goes for colder weather outside. Gentle is the name of the game!

Pro tip: Your energy company might have recommendations for the optimal thermostat setting for each season.
Take Advantage of Down Time
It's also a smart move to reduce strain on your system while you're asleep or away from home. However, we don't recommend adjustments of more than five degrees at a time for optimal results. The more you adjust your thermostat (this includes shutting it off) the more power it will need to achieve your desired temperature. Again, consistency is key.
Check-in with Your System
A little noise is always normal but listening to your HVAC system for irregular sounds such as grinding, rattling, or ticking can help you decide when to schedule an inspection. Having a manufacturer or licensed professional routinely check and clean your systems every one to two years can help you get in front of any potential issues or costs. Consider this routine maintenance a part of your investment in responsibly maintaining the longevity of your home. It's much safer to invest a little up front than having to pay for an expensive repair due to an unnoticed fixable issue.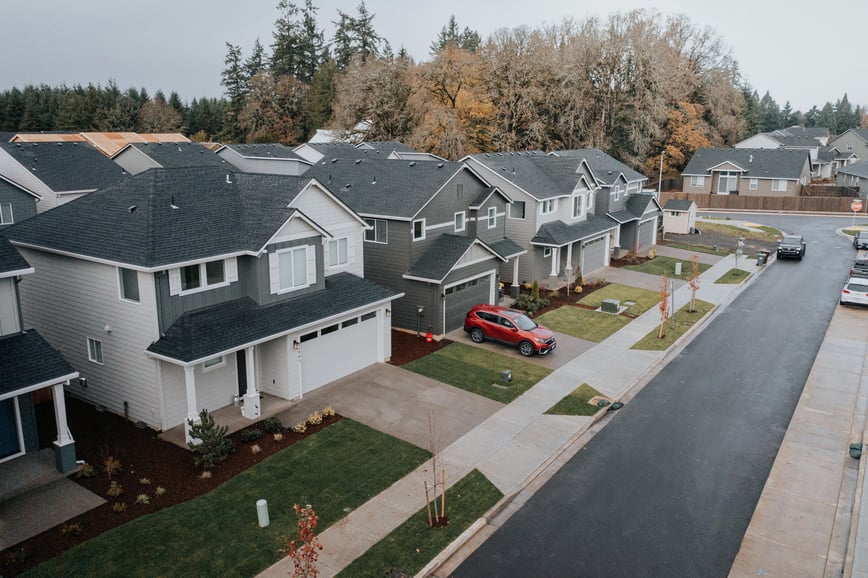 Conclusion
It's never fun to deal with a malfunctioning HVAC system, especially during extreme temperatures. That's why it's crucial to properly care for your system by having yearly inspections, changing your air filters every 3 months, and keeping your thermostat at a reasonable and consistent temperature. You'll be rewarded with not only a better functioning system, but lower energy costs as well!

If you do find yourself without heating or cooling due to a whole house electrical loss, please read our article about Holt Home Emergenciesto know what steps to take.

If you still have questions about your HVAC or Holt home in general, be sure to consult your homeowner warranty booklets or contact our Customer Care team at (360) 892-0514.
---
For more than three decades, Holt Homes has built new construction homes for families in Oregon and Southwest Washington. The quality and experience of our people, the ease and efficiency of our approach, and the livability of our communities works hand-in-hand to make Holt Homes the largest locally-grown home builder in the region. For more information, live chat or call us at (971)-231-5560.