Main types of Coverage and How to File a Claim
There's no doubt that your newly constructed Holt Home is built soundly, but that doesn't mean defects can't happen. Over time, your home will start the natural process of settling into its foundation, causing things to shift around. This is a completely normal process for new homes. However, it might necessitate some maintenance along the way which is where your Builder Backed Warranty program comes in.

To make this possible, Holt partners with 2-10 Home Buyers Warranty Company to ensure all homes are covered by a Builder Backed Warranty. So, Holt, as the builder, services accepted claims within the warranty's timeline, while 2-10 HBW, as the warranty provider, sets the rules and conditions.

While we will always do our best to take care of homeowners, it's important to remember that we don't set the terms for what is and isn't covered under your 2-10 warranty. We're mainly here to assess and localize the service while having the opportunity to work directly with you for a smoother process. That said, it's Holt's goal to ensure every Holt homeowner is as informed as possible about what's covered, how the warranty claims process works, and how to get the most out of their home's warranty!

Pro-tip: Did you know that if you sell your home in the future that your warranty can be transferred over to the new buyer? Likewise, if you are buying a home in the future, make sure to always ask if it has any warranties that can transfer over to you.
Overview
Though your Builder Backed Warranty covers a vast number of areas across your home, there are some limits you should know about. Items that are expired or excluded from the terms and conditions along with issues caused by improper homeowner maintenance, will not be eligible for service. For example, leaving big spills on the floor without wiping them dry and submitting a claim for flooring damage just won't do.

The warranty is most successful when it is combined with excellent homeowner care – that's why your grey and blue warranty booklet is always accompanied by an orange maintenance manual written by 2-10 HBW. If you're unsure of what constitutes "proper maintenance," these materials are going to be your best friend! Even if you're an experienced homeowner, it's still worth a look since policies can differ. Additionally, Holt provides you with a few quick guides upon move-in that are sure to make these materials more digestible. Last but not least, we have a series of handy articles specific to maintenance and warranty topics. By signing up for our homeowner newsletter you can receive these right to your inbox.
Appliances
If you find an item that is not serviceable by Holt, such as a kitchen appliance, for example, don't fret! Many of these types of items are covered by a manufacturer's warranty. Short of that, the Holt team will do their best to connect you with the right people or help you find another solution. If you really want to be prepared, 2-10 HBW and other third parties also offer additional coverages that you can purchase separately.

Things like your water heater and HVAC system typically come with stickers where contact information can be found, as well as manuals to educate you on the ins and outs. We highly recommend you read through them! One thing is certain: make sure to register all your appliances with the manufacturers and learn where each devices shut off switches are located.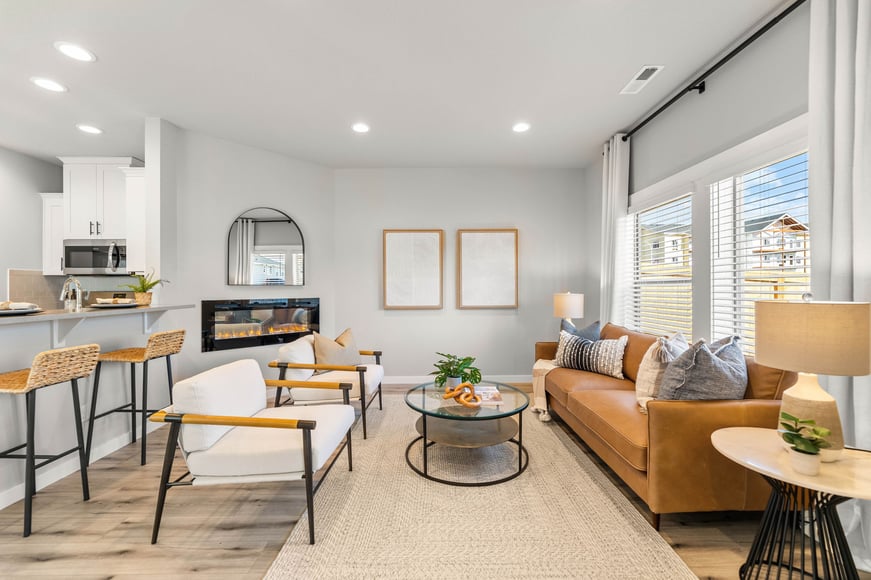 Included Coverage
Keeping a list of questions or minor repair requests, such as drywall cracks, can help ensure all your needs are addressed during your 30-day or 1-year check-in with Holt. It's also by far the most efficient way to utilize your warranty.

There are three main areas of coverage under your Builder Backed Warranty program that you'll want to be aware of:
Workmanship Warranty
Your Workmanship Warranty is active for one year after you move into your Holt Home and covers all fit, finish, and materials used in the construction of your home. The main items that fall under your Workmanship Warranty are roof coverings, cabinets, countertops, door panels, exterior siding, hardwood floors, basement floors, ceramic tiles, drywall, interior trim, carpet, paint, and fireplaces
Distributions Systems Warranty
Your Distributions Systems Warranty is also active for one year after you move in and covers many of your home's inner workings, such as electrical wiring, plumbing, mechanical systems, supply piping, waste piping, and ductwork.
Structural Warranty
Your structural warranty is active for ten years after you move in - a full decade! This can address the designated load-bearing elements of your home, such as roof framing systems, load-bearing walls and partitions, beams, columns, footings, foundation systems, floor framing systems, girders, lintels, and masonry arches.
Visiting the 2-10 HBW website and reading your warranty booklet will help you learn more about each of these warranties.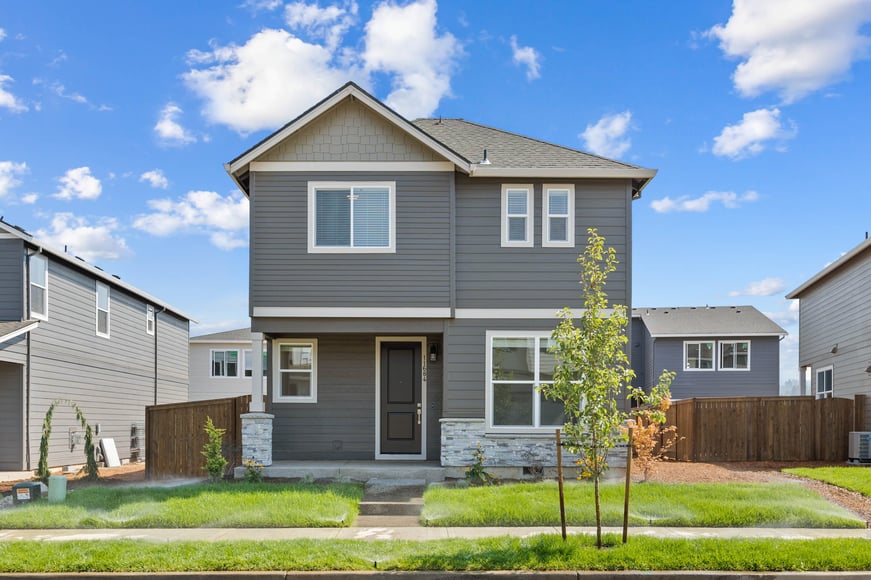 Filing a Claim
The best way to file a claim is to submit a Warranty Request Form online on the Holt website. After doing so, you will receive an automatic response that your submission is being reviewed and has been assigned a ticket number.

In about 3-5 business days, the Holt Customer Care Team will reach out to you to schedule an inspection for your claim. They will help determine how it fits within the policies of your warranty and asses which materials and trades are needed to make the repair(s).

If the item is eligible for service, Holt will move forward with repairs. If the item is not covered, Holt will do its best to suggest an alternative solution, whether that's recommending an industry professional or providing expert advice.

For urgent home repair requests, please call the daytime Customer Care Team at (360) 892-0514. If it's after regular business hours and you are experiencing house electrical loss, plumbing leaks, or loss of heat/AC you can call Holt's Emergency Line. That number can be found in our emergencies article along with instructions for usage.
.
Conclusion
Understanding how your home warranty works and how to file a claim will help you get the very most out of your coverage. Staying on top of your homeowner responsibilities and taking note of items that should be addressed during your 30-day and 1-year check-ins (and by trade professionals after that) will set you on a path to successful long-term homeownership.

If you ever have questions about your Holt home, be sure to consult your homeowner booklets or contact our Customer Care Team.
---
For more than three decades, Holt Homes has built new construction homes for families in Oregon and Southwest Washington. The quality and experience of our people, the ease and efficiency of our approach, and the livability of our communities works hand-in-hand to make Holt Homes the largest locally-grown home builder in the region. For more information, live chat or call us at (971)-231-5560.