From colors to décor, we're sharing 6 exciting design trends for 2023!
2023 is here—and so is a wonderful new list of emerging interior design trends! It's no secret that one of the best parts of shopping for a new home is imagining yourself living in a beautiful new space. To bring you the top ideas, we spoke with design expert Mike Almquist, President of Envision Interiors, an official Holt Homes' design center partner. We can't wait to share these 6 exciting design concepts with you!

1. Something old is something new
After years of minimalism at the apex of interior fashion, we're coming back to our roots. Powered by childhood memories and a popular sentiment toward upcycling, this is a trend we can really get behind. This could look like integrating vintage furniture—Mike highlighted mid-century modern influences—or even heirloom pieces that have a more traditional bent, into your spaces to add warmth and character. It could also be done in small touches like a cozy rug, patterned textiles, or even a quirky tile.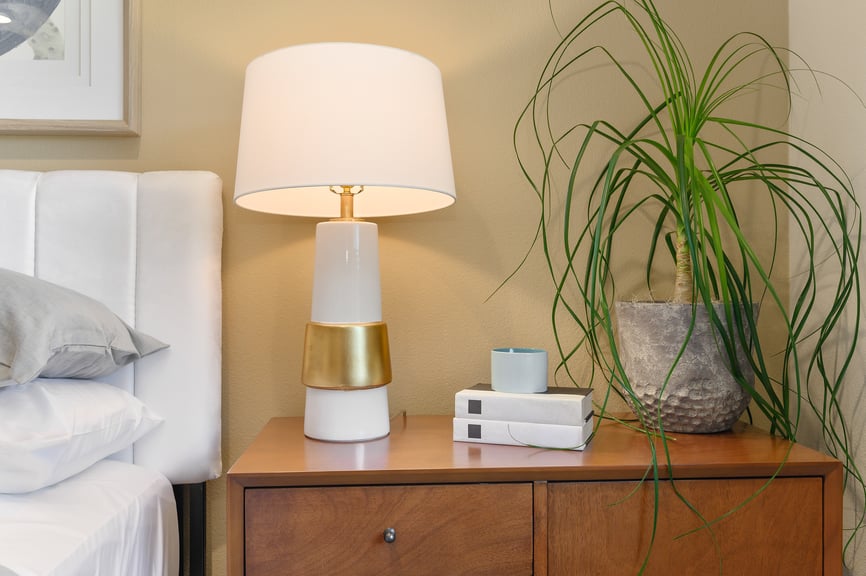 2. Spicy colors
Grey, cool tones have been an important staple in home design, but now warmer neutrals are coming back in a big way. Sherwin Williams color of the year for 2023 is Redend Point,a clay-like and earthy brown that will have you feeling like you're in the Italian countryside.
Mike says, "For kitchens, painted cabinets remain popular, but white is waning". Now, warm grey and taupe are trending as the "new neutrals" and serve as a palatable twist to a classic white canvas. Natural wood cabinets are also rising in popularity once again with the added perk of being much easier to maintain and perform touch ups…leading us to our next point.
3. Function over form
Mike shares "For the Holt buyers we're seeing in the studio, we've noticed a recent trend to place a higher value on durability and easy-to-clean attributes versus style and design. This makes sense with newer statistics showing 71% of homeowners now have pets". Between your youngest family members, furry friends, and life's daily bustle, finding the right surfaces for your home can save you major time and stress. Our design center consultants are a fantastic resource when it comes to understanding the functionality of the materials in your home. Don't hesitate to arrive at your appointment prepared with a wish list!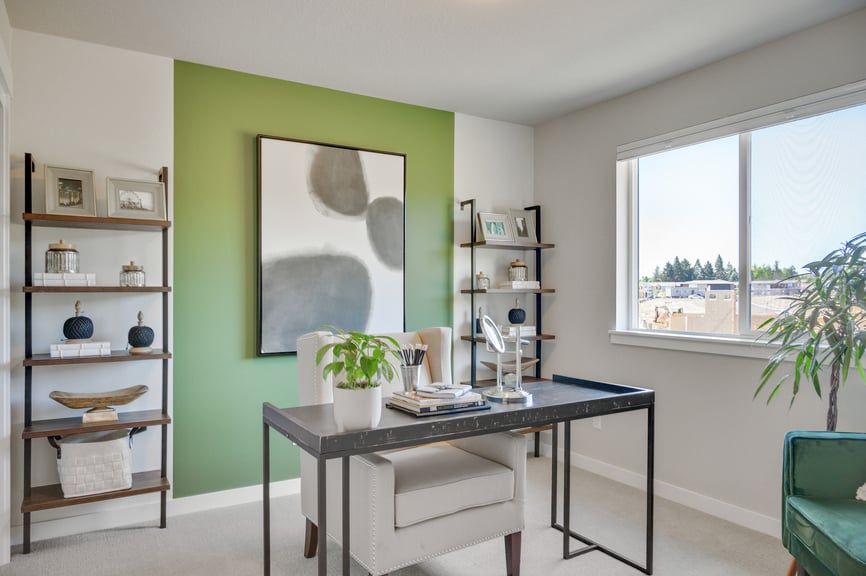 4. Trading Spaces
From the indoors to the outdoors people are not only thinking about durability, but also about space utilization. Mike shares, " In terms of lifestyle trends over the last two years, homeowners are adjusting their spaces to maximize their entire property. They're utilizing garages as gyms, adding additional outlets including car charging, and making their dens into offices or classrooms. In addition, covered patios and extended outdoor spaces are continuing to trend up, even in our rainy Pacific Northwest climate!"
At Holt, many of our floor plans are designed to offer this type of flexibility with additional options like loft spaces that can be bedrooms, downstairs dens, and even patio extensions.*
5. HANDMADE
Speaking about heartfelt spaces, warmth, and thoughtful material selection, this next trend is right in line! We're talking about the integration of tactile materials. This can be something like hand woven textiles, the handmade tile look, unfinished wood edges, or raw stone, but there many more examples out there. "With a large part of our time being spent indoors," Mike says, "the feel of a product is as much of a factor in the design as the visual." In a highly manufactured world, homeowners are finding a more emotional touch of home through this craftsmanship trend.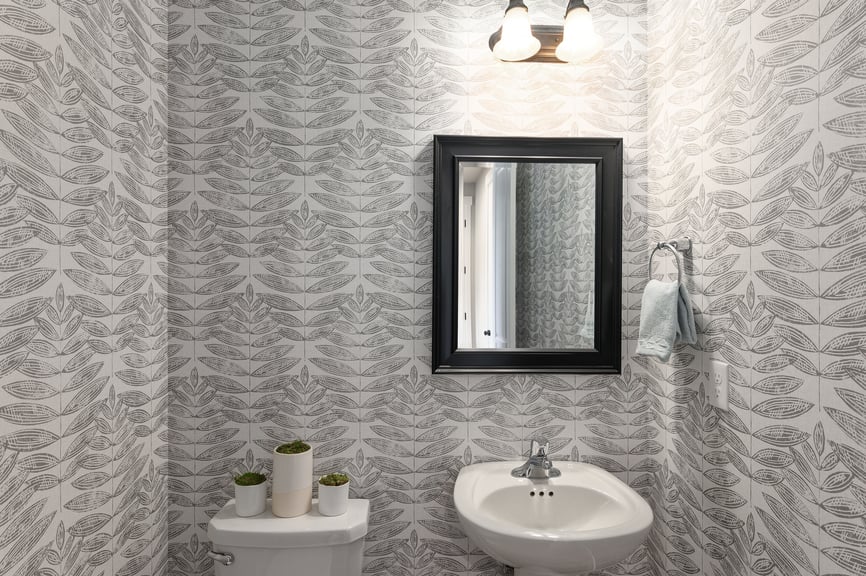 6. Wallflowers
Whether it's an extension in the rise of vintage influences (this time think art deco) or just people's desire to liven up their space, this next trend is all about embracing design drama and creating focal points in the home. Accent walls with wallpaper, statement paneling, and bold jewel toned hues are the ultimate design power move in 2023. Anyway, who doesn't love a wallpapered power room? As a homebuilder we work to always balance pricing with optionality, so we don't currently offer wallpaper treatments through our personalization process. However, if you're really excited about trying this trend and aren't big on DIY, our design centers would happily partner up with you individually to bring your wallpaper dreams to life!
It's pretty fitting that 2023 is all about personality-driven design and recreating each person's unique feeling of being "home." At Holt, this is basically our mission because we know that the details and features are what make your house feel like it yours. To learn more about our personalization process and home optionality, reach out to our team. As a homebuilder we can't be more thrilled to hear about the care our customers put into making selections that will serve them for years to come. We'd love to see how you work these trends into your home design. Tag us! @holthomesPNW
*Subject to selected floorplan and community.
---
About Holt Homes
For more than three decades, Holt Homes has built new construction homes for families in Oregon and Southwest Washington. The quality and experience of our people, the ease and efficiency of our approach, and the livability of our communities works hand-in-hand to make Holt Homes the largest locally-grown home builder in the region. For more information, live chat or call us at (971) 231-5560.